As a partner to the world's food producers, Anitox is joining with Milling Technology Services' Paul Quinn and APHEYAs' Victoria Phillips to present an opportunity for five feed milling professionals to win a space in a Feed Milling Efficiency course. This course will provide extensive knowledge and practical teaching on milling principles, operations, maintenance and animal feed hygiene.
Enter to Win a Course in Feed Milling Efficiency!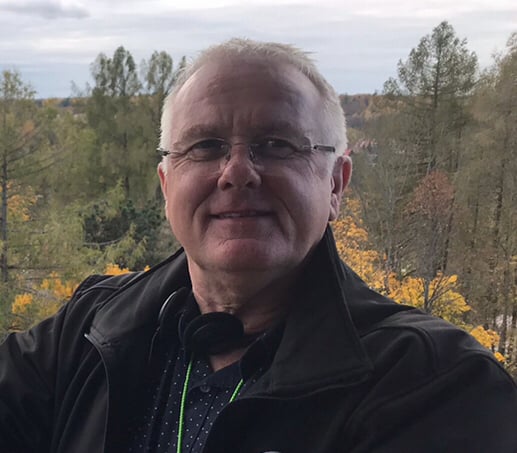 Anitox's Milling Efficiency Competition Features Paul Quinn
Paul Quinn began his journey in the animal feed industry 39 years ago. Just over 20 of those years were spent in feed mill management, lending him first-hand experience with mill design, production, operation and hazards. He garnered experience in feed technology sciences and milling consultancy through his association with Andritz Feed and Biofuels. Six years ago, Paul began his most recent venture as Milling Technology Services Director.
When asked about his observations of common feed milling issues through the various roles in his career, he stated, "Moisture is one, some mills have a good understanding of how they are losing moisture during storage of raw materials and in the process, whereas others are not aware of moisture loss within their operation. Another key issue is feed physical quality. Poor physical quality inhibits animal growth on farms in most species and affects animal welfare. For example, poor pellet form causes inconsistency in feed, which can cause bird stress, affecting growth and welfare issues. Birds enjoy routine, and if the feed looks different from one day to the next, that can cause problems."
Further expanding he mentioned, "Mill efficiency is also a key issue. It is essential to be up to speed with new technologies in feed milling and to have the existing plant tuned to produce feeds most efficiently to be competitive in the marketplace. Some governments expect certain energy use reductions year to year, and there are consequences to these benchmarks not being met. A key goal for all feed producers is to stay competitive by producing better quality feed more efficiently."
Through his business, Milling Technology Services, Paul provides milling consultations and training courses. Topics include milling operations, dust explosion awareness, and fire safety. His experience with the industry's equipment sales side gives him a great perspective on how to maintain and optimize milling machinery.
"By the end of a course, everyone has learned something. My practical experience allows me to communicate the material to any audience level, for example, experienced mill managers, Mill operators, maintenance, material purchasers, and feed Formulators. I structure my courses to contain a mix of theory and hands-on application to deliver to multiple learning styles." He said.
Anitox is excited to work with Paul Quinn to provide an opportunity for five lucky individuals to expand on their milling efficiency knowledge. Learn efficient tricks and tips from expert Paul Quinn to help your operation deliver significant and quantifiable returns on your feed investment.
For an opportunity to win a spot in the Feed Milling Efficiency Course, click here!