You will find us at the upcoming events: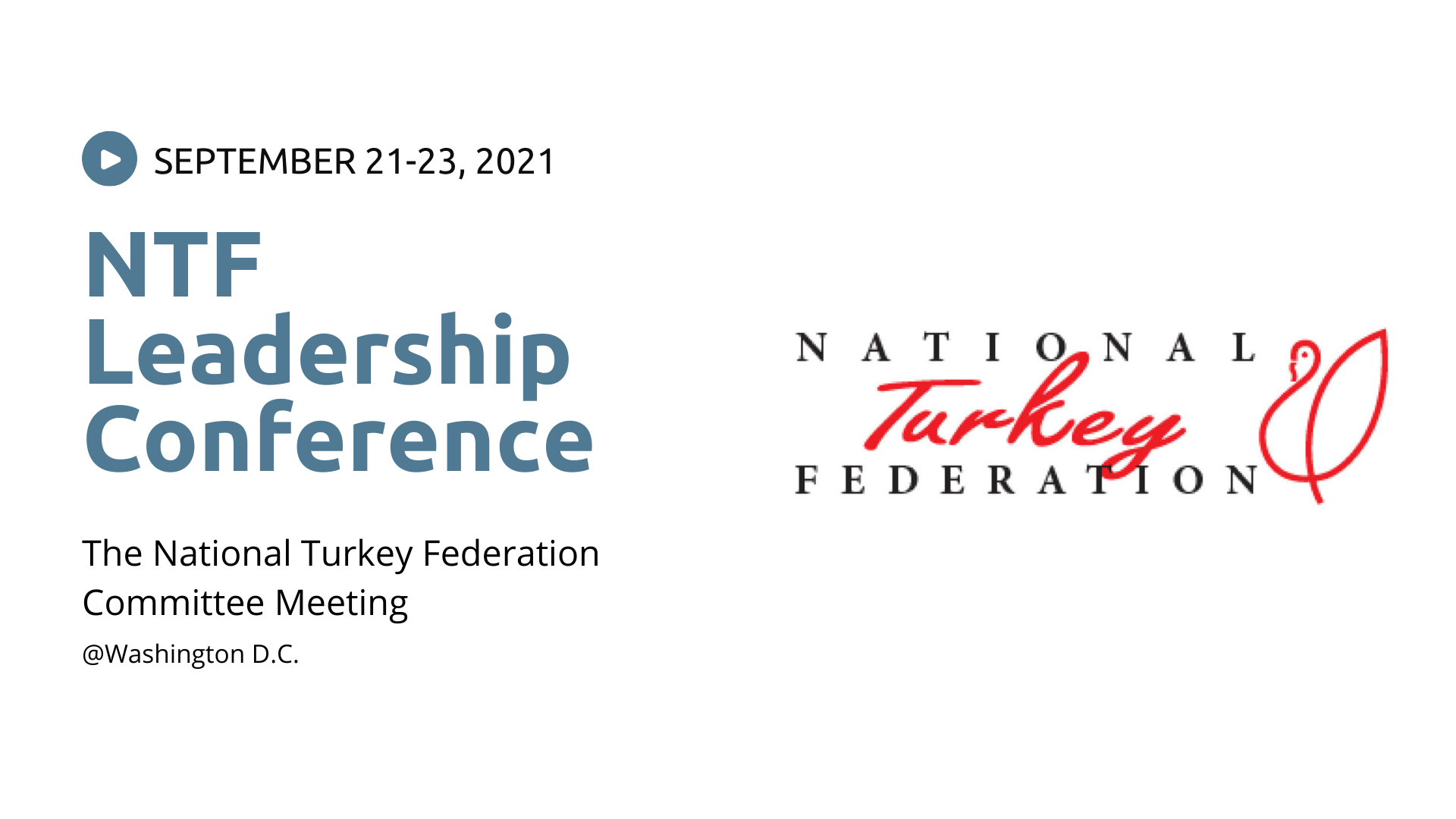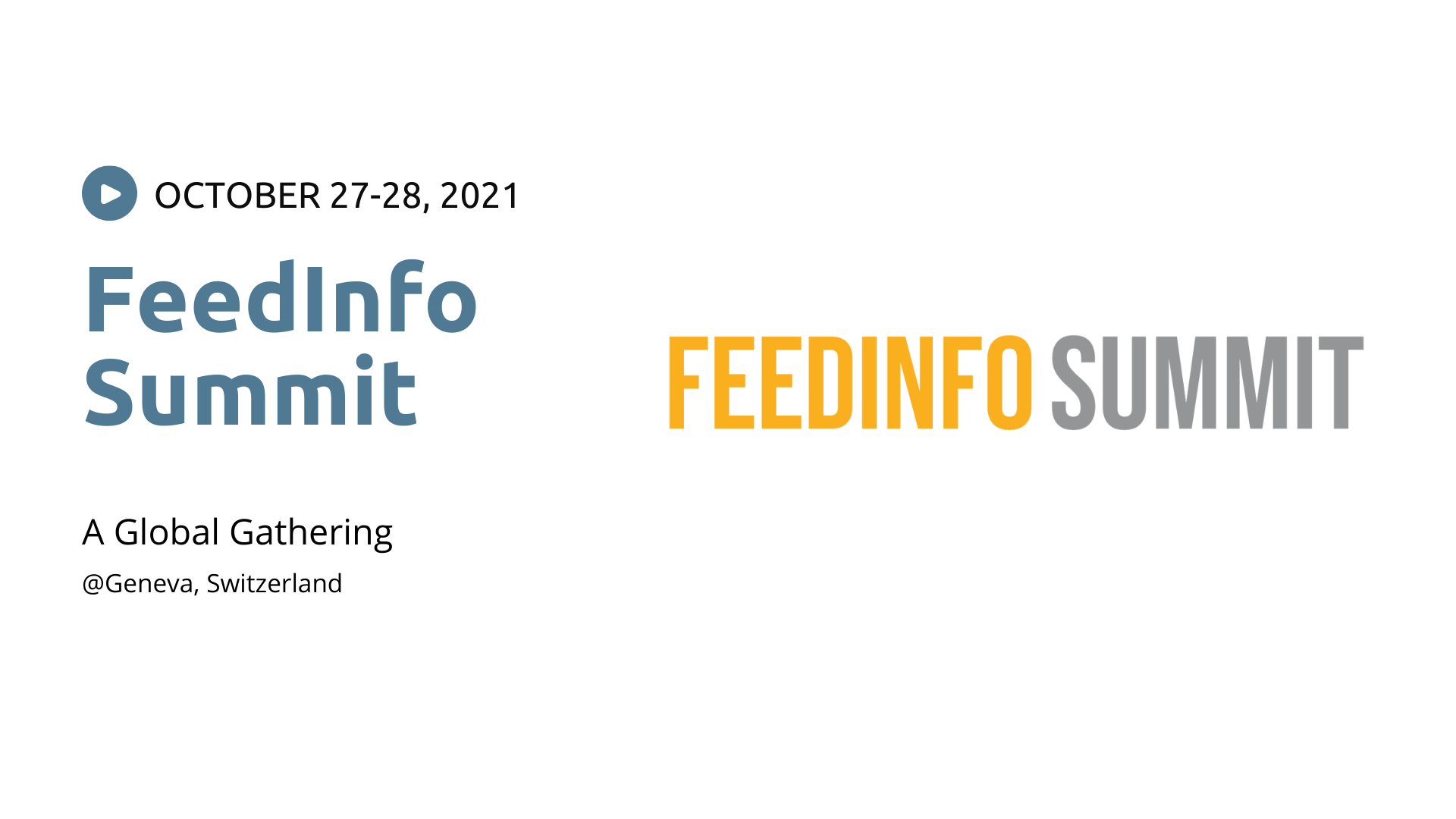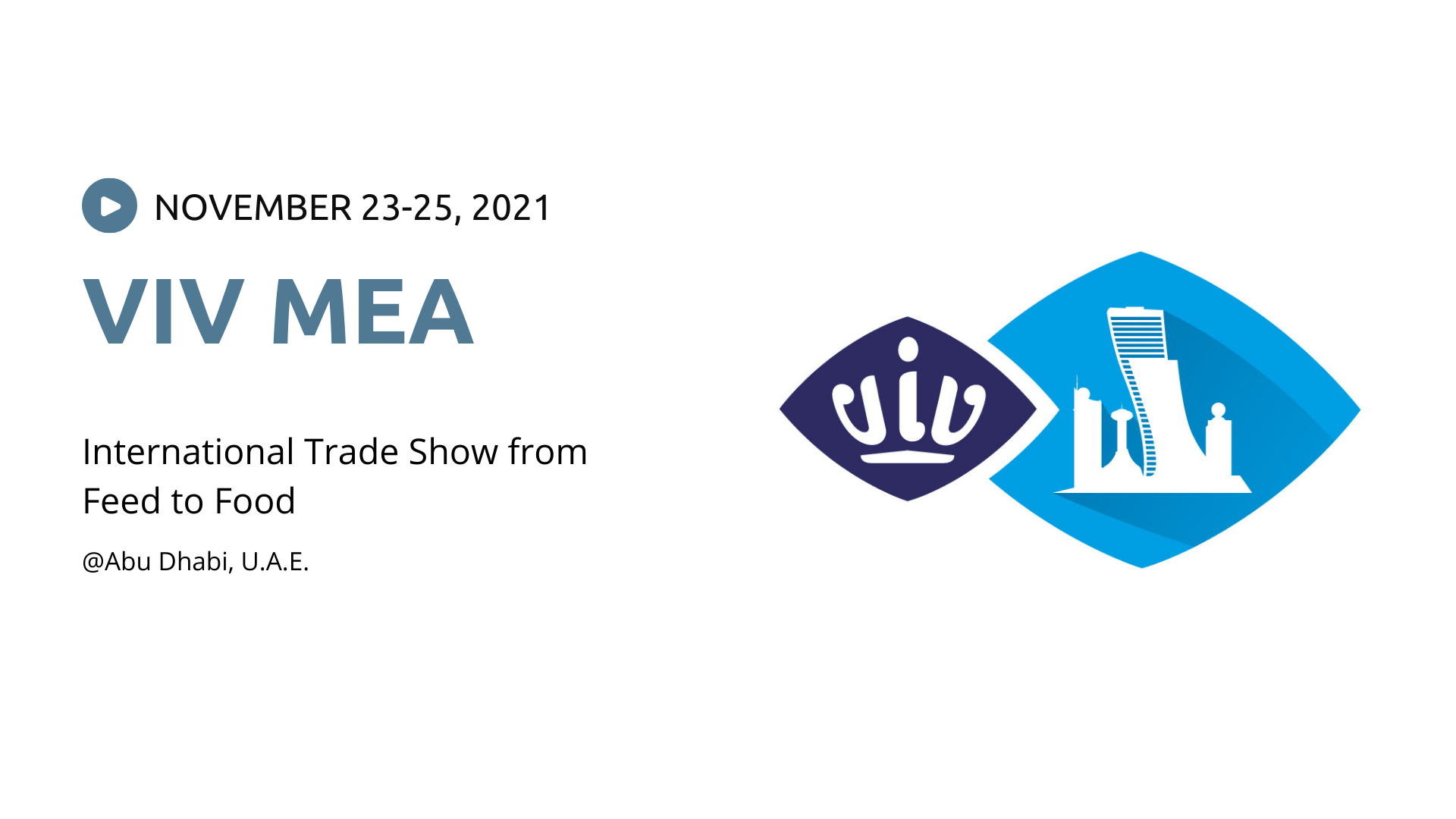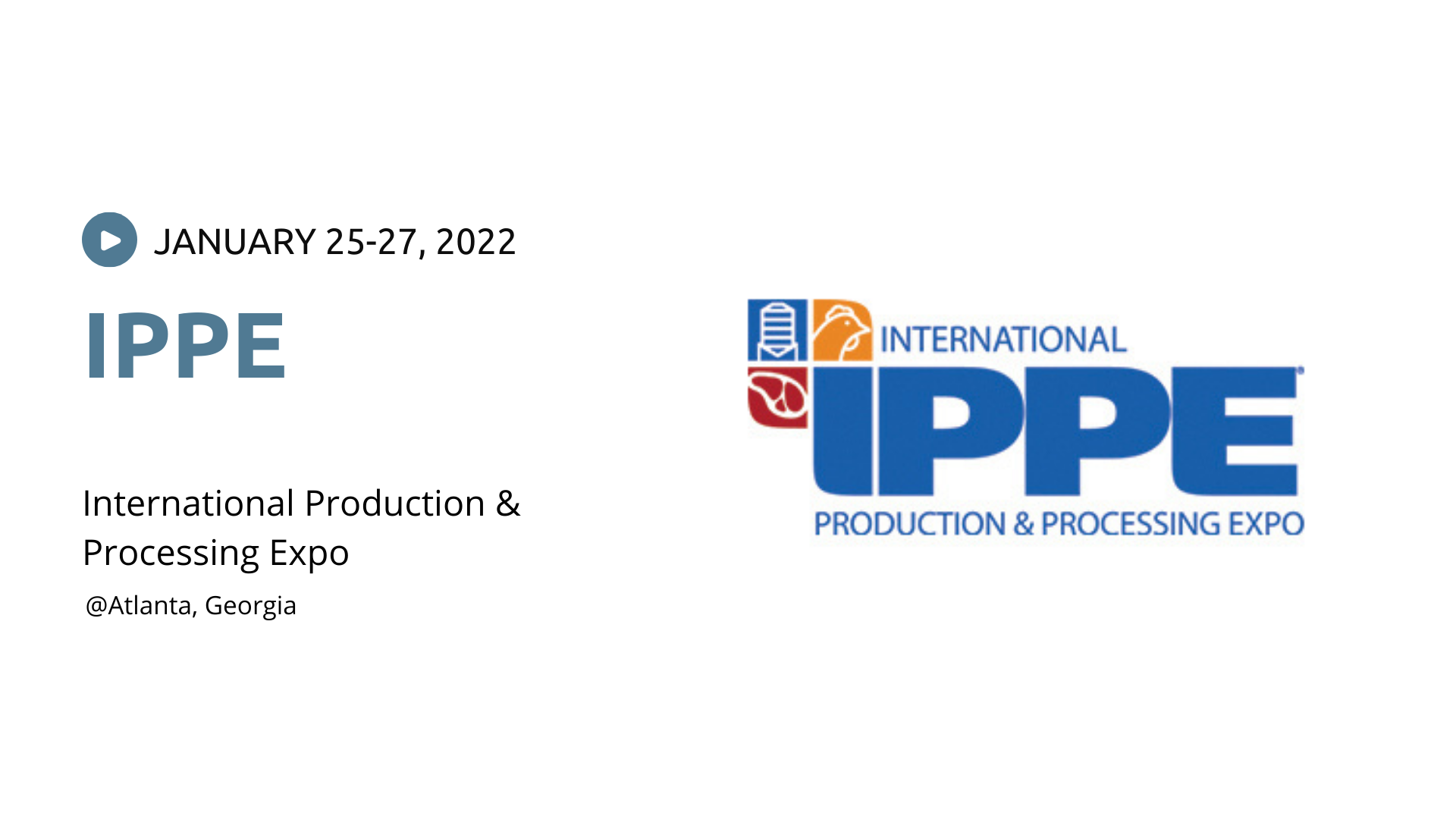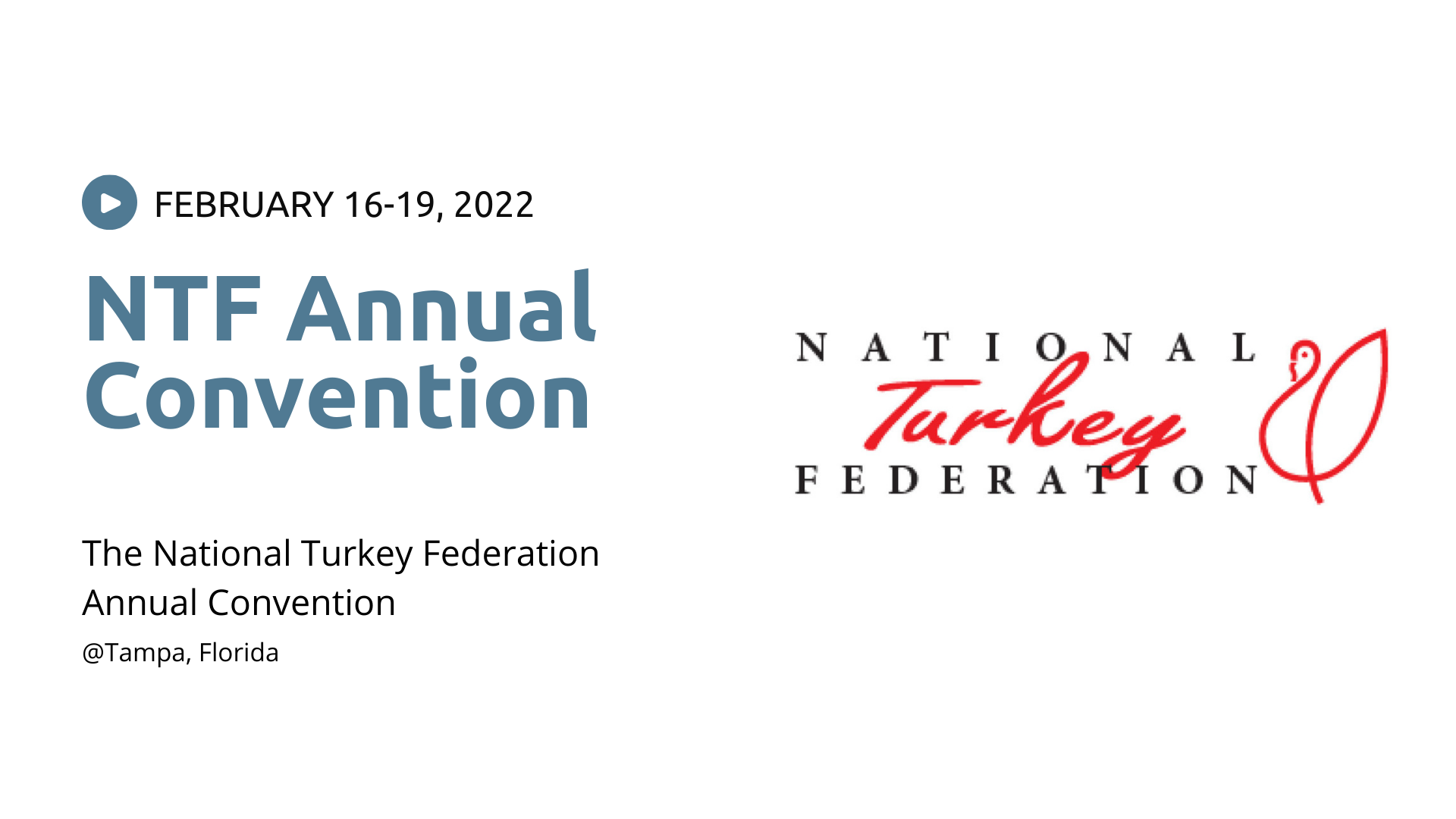 NTF Leadership Conference 2021
September 21-23, 2021
NTF's Leadership Conference is hosted in the nation's capital and offers members ample opportunities to engage lawmakers and regulators on industry policy priorities, participate in various NTF committee meetings and network with industry colleagues. Visit event website.
FeedInfo Summit 2021
October 27-28, 2021
The Feedinfo Summit is the global gathering of industry leaders from the animal nutrition and feed industry who are committed to protecting and enhancing the future of their value chain. The Summit's agenda will address the sector's biggest challenges thanks to practical case studies and candid debates, allowing you to learn from first-hand experience and get actionable advice and strategies. Visit event website.
VIV MEA 2021
November 23-25, 2021
After a second edition that already exceeded expectations, this international event comes back for the 3rd time with an enriched conference program covering dairy, fish, poultry & eggs, cattle, calves, goat, and camels. Visit event website.
IPPE 2022
January 25-27, 2022
The International Production & Processing Expo (IPPE) continues to evolve and grow to meet the needs of its attendees and exhibitors. IPPE is excited to build on the success of the 2020 IPPE in-person event and the 2021 IPPE Marketplace. Visit event website.
NTF Annual Convention 2022
February 16-19, 2022
At NTF's Annual Convention, you will hear from dynamic speakers on the top issues affecting the industry, network with colleagues and get the last updates on NTF programming designed to support the industry. Visit event website.