You will find us at the upcoming events: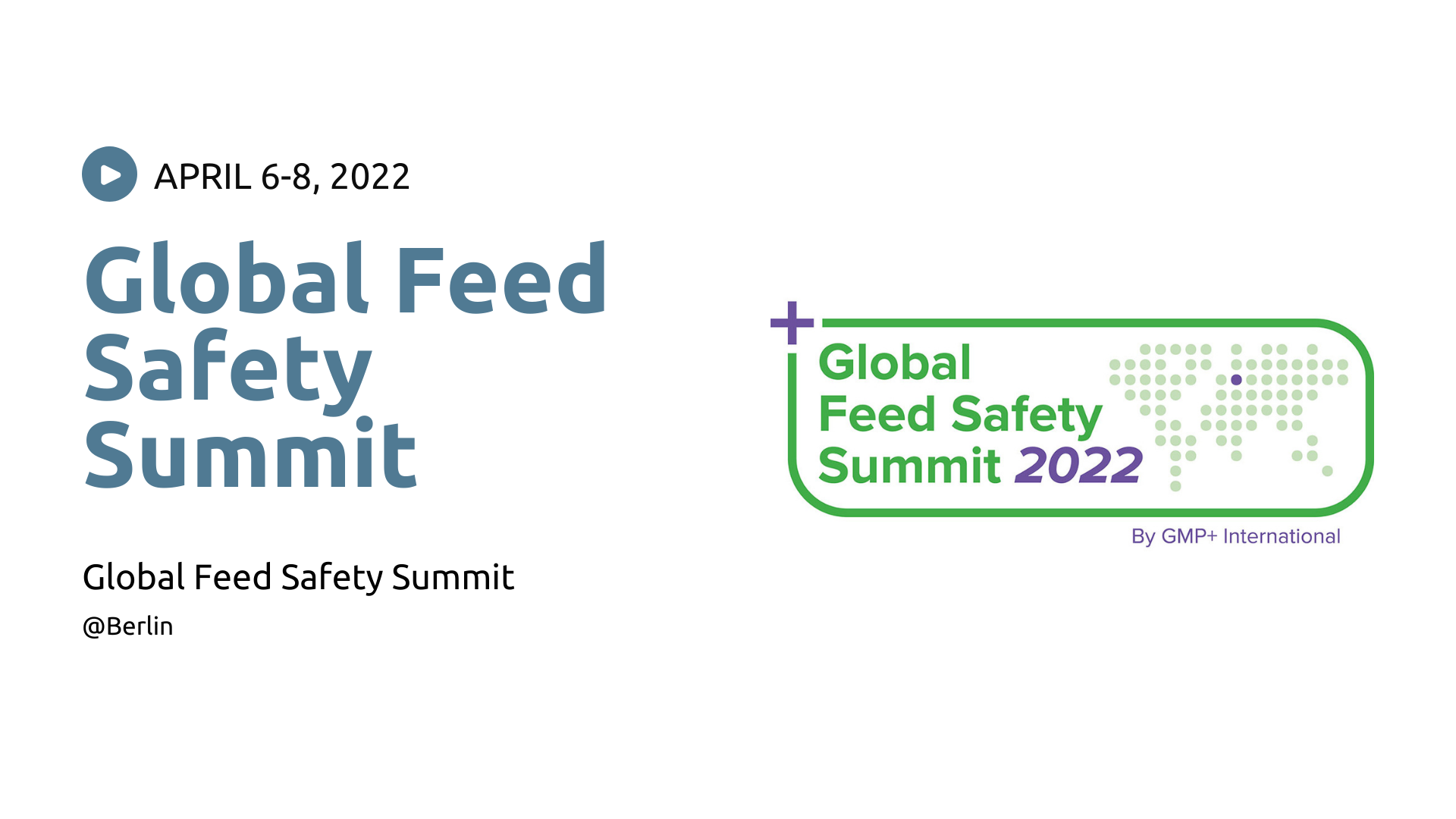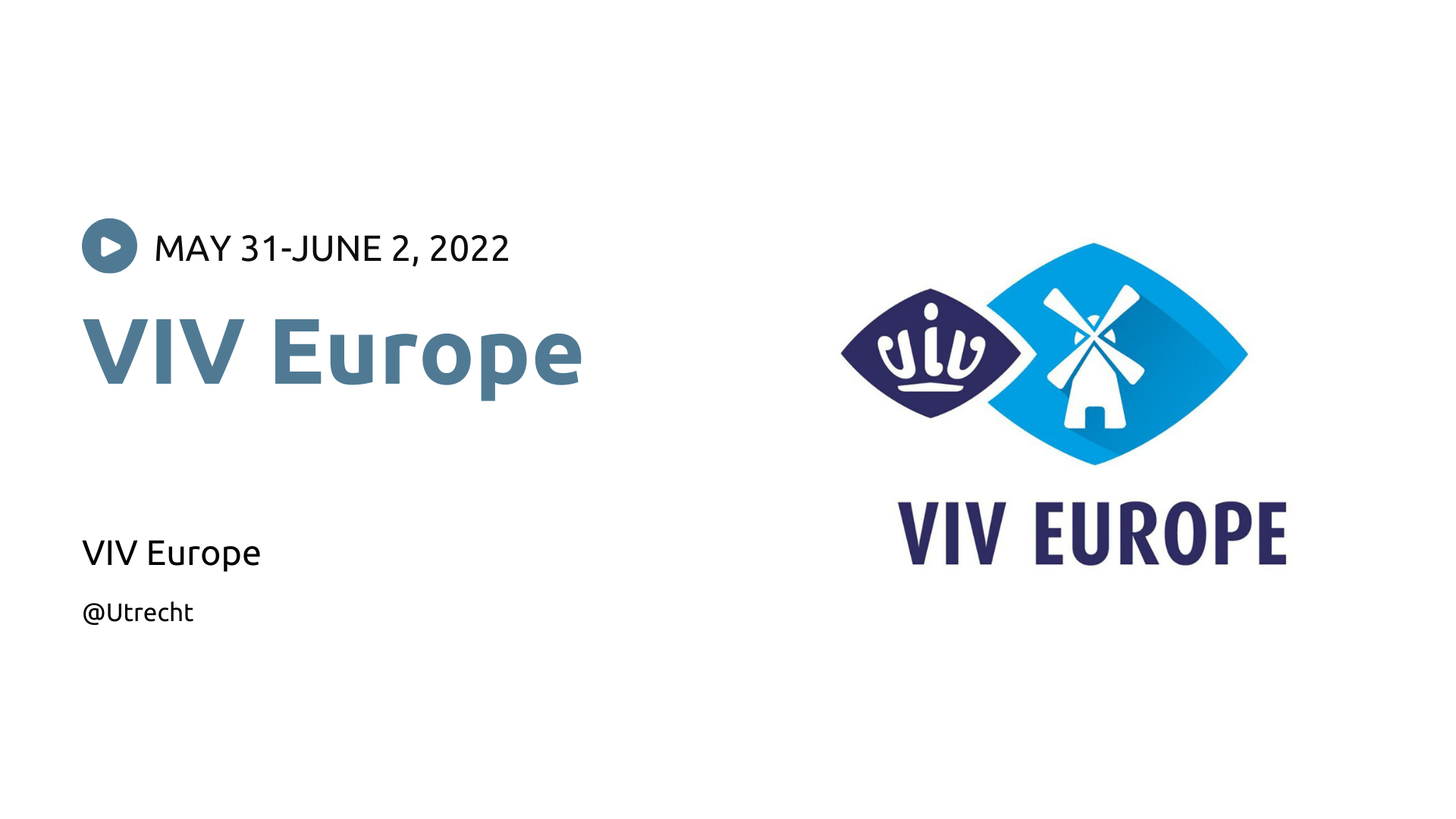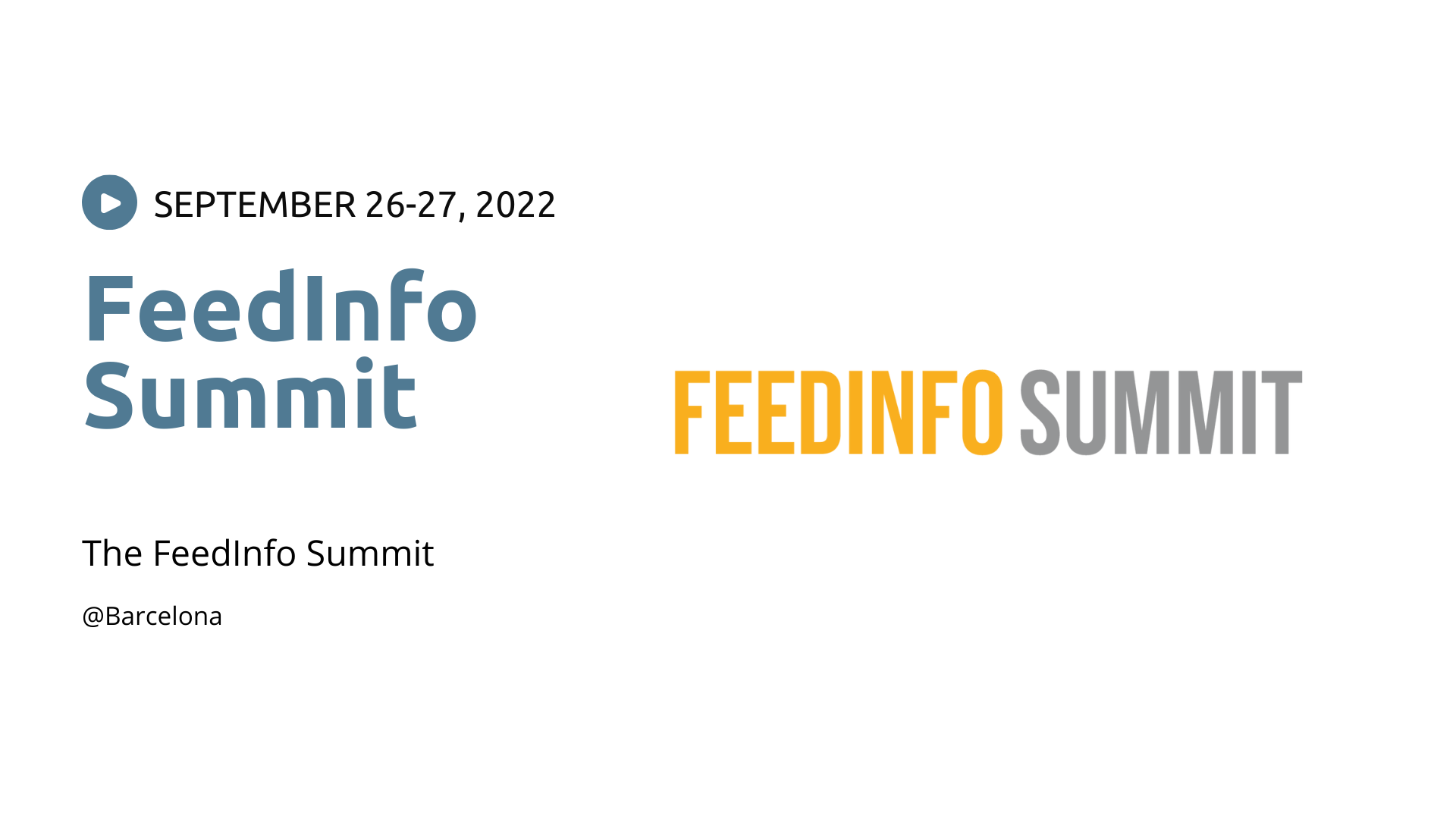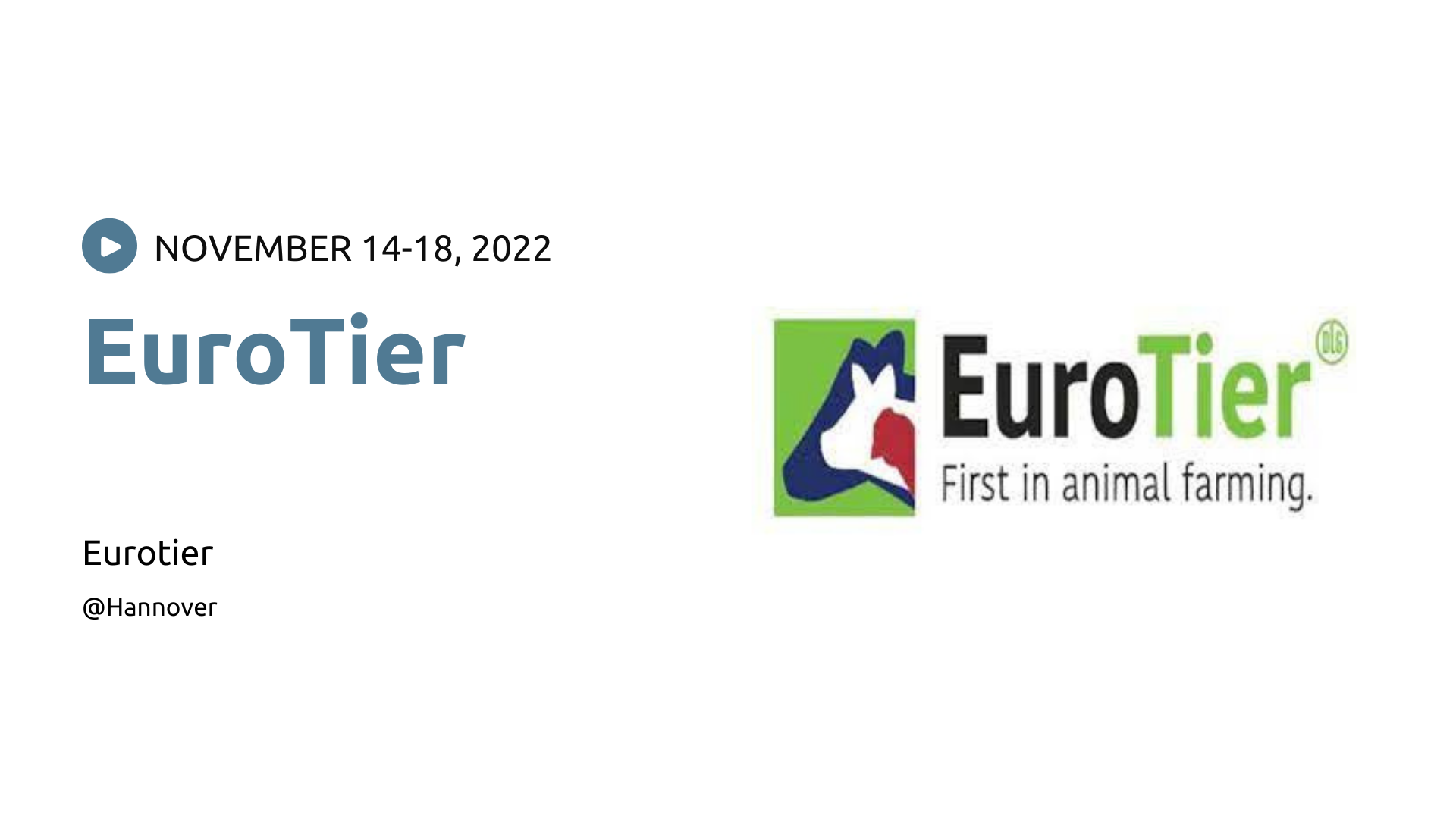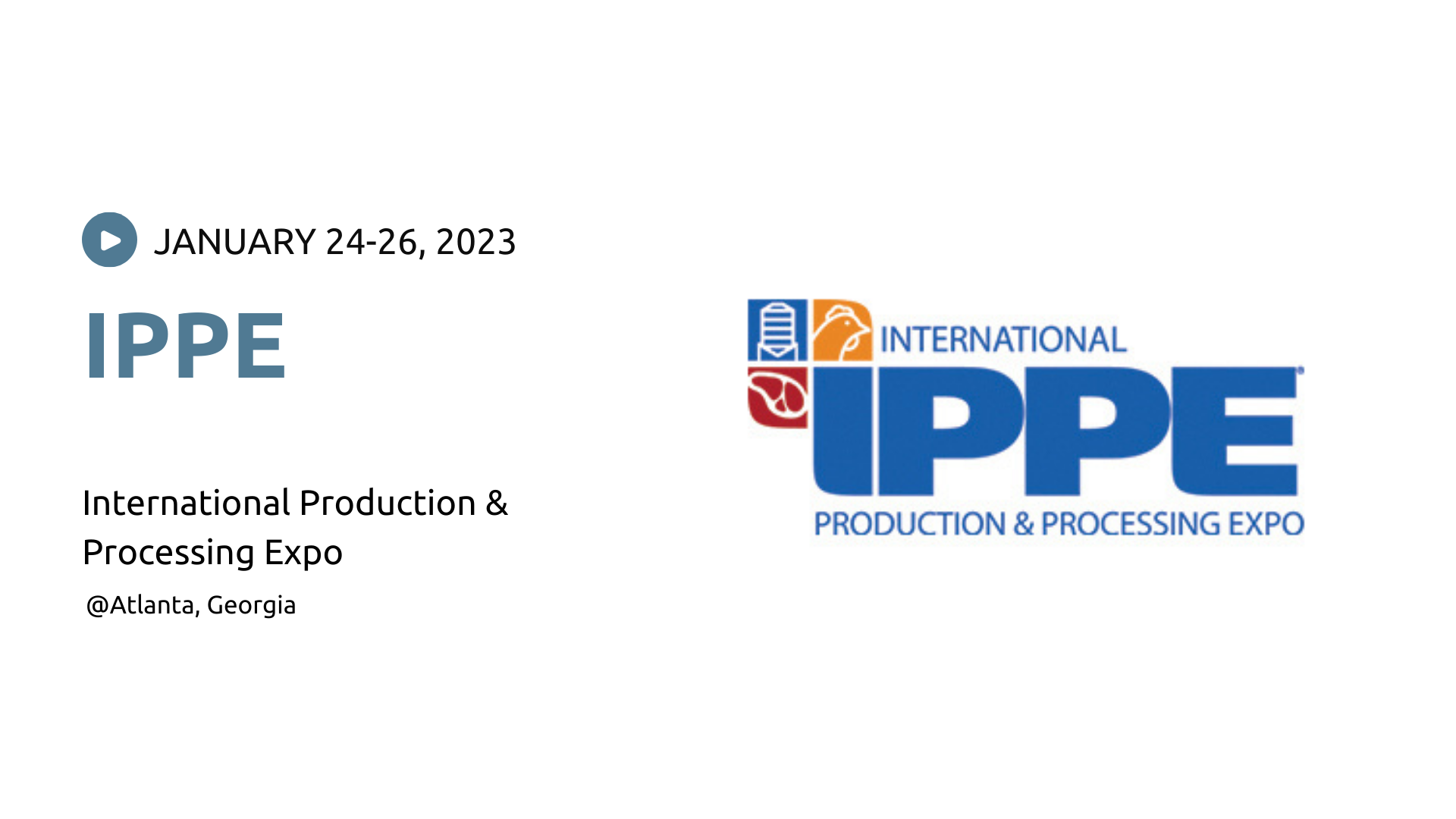 Global Feed Safety Summit
April 6-8, 2022
Global Feed Safety Summit will inspire ideas and set the agenda for feed safety for the next 30 years. Visit event website.
VIV Europe
May 31-June 2, 2022
VIV Europe is organized every 4 years, this global Olympics of the animal protein sector, with around 600 exhibitors and 25,000 expected visitors, covers all species from poultry meat and eggs to pig meat, fish and dairy. Visit event website.
FeedInfo Summit
November 23-25, 2022
The Feedinfo Summit brings together senior leaders from the global animal nutrition and feed sectors, to openly talk about the industry and help shape its future. Visit event website.
EuroTier
November 15-18, 2022
EuroTier is the world's leading trade fair for professional animal husbandry and livestock management. Exhibitors will present their innovations in the areas of cattle, pig, poultry, sheep and goat farming, aquaculture and alternative protein sources. Visit event website.
IPPE 2022
January 24-26, 2023
IPPE focuses on Innovation - bringing together buyers and sellers of the latest technology of products and services to make your business successful; Education - learning from the experts in free- and fee-based world-class programs on topics that cross-industry interests; Global Reach - attracting thousands of international visitors from more than 120 countries; and Networking - meeting new and rekindling old relationships with leaders across the industries. Visit event website.