Global pork production was up 8.5% year over year at 105 million tons.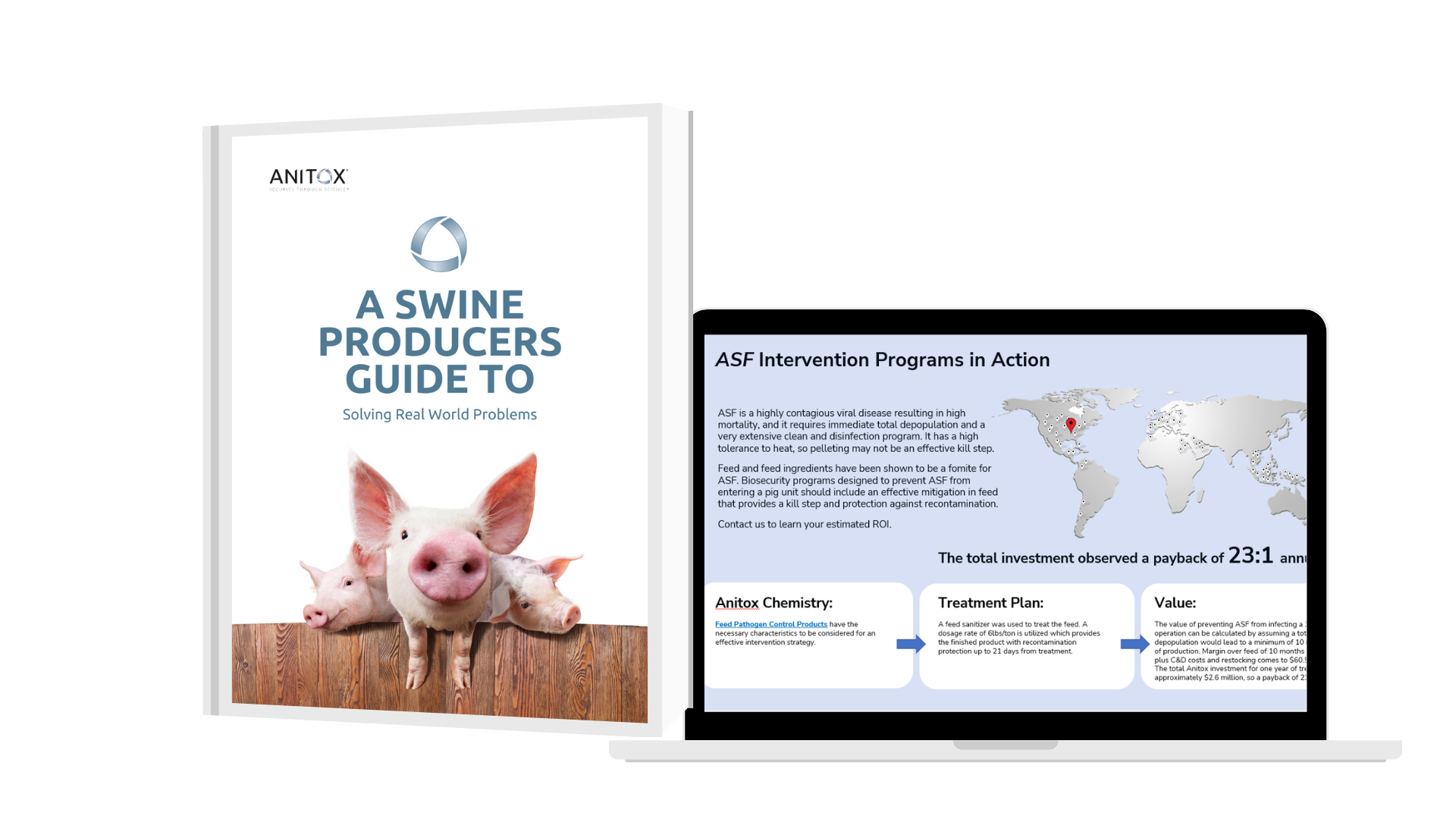 Anitox partners with swine producers globally, enabling them to grow more pigs more efficiently by protecting them from viruses that can wipe out their entire herd.
Our Milling Efficiency program enables them to make more better-quality feed more efficiently by:
Eliminating contamination from Foreign Animal Diseases (FAD) like ASF that cause total herd depopulation
Preventing contamination from endemic diseases
Driving feed mill efficiency
To produce high-quality pork commercially and competitively, swine producers rightly prioritize herd biosecurity, gut health and ration quality. Contact your Clean Feed Expert for more information today.
Discover how our industry partners use Anitox solutions to exceed objectives.