Per capita consumption of eggs has increased 15% in the past 20 years.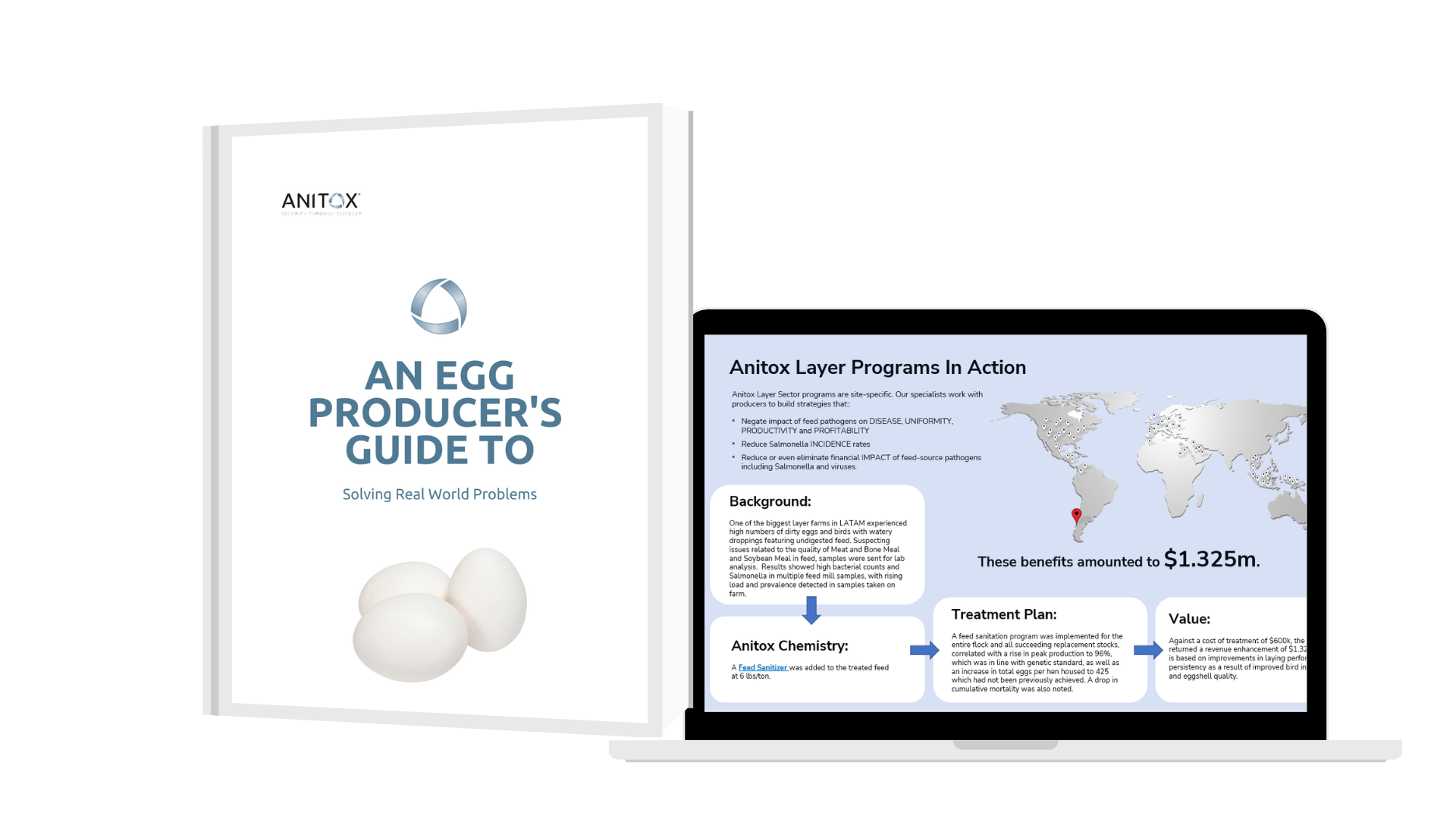 Our experts work in partnership with egg producers worldwide. We help them meet the demand for high volumes of quality rations, and to maximize pellet quality which is so critical to performance.
Contact your Clean Feed Expert to learn more today.
Anitox partners with egg producers and egg processors producers globally to solve four major challenges:
Poor performance associated with Enteric disease

Layer biosecurity related to feed source pathogens and viruses

Salmonella contamination triggering financial, regulatory and reputational challenges
Poor hatchability in parent stock flocks
Discover how our industry partners use Anitox solutions to exceed objectives.