Feed accounts for up to 70% of the total cost of poultry and swine production.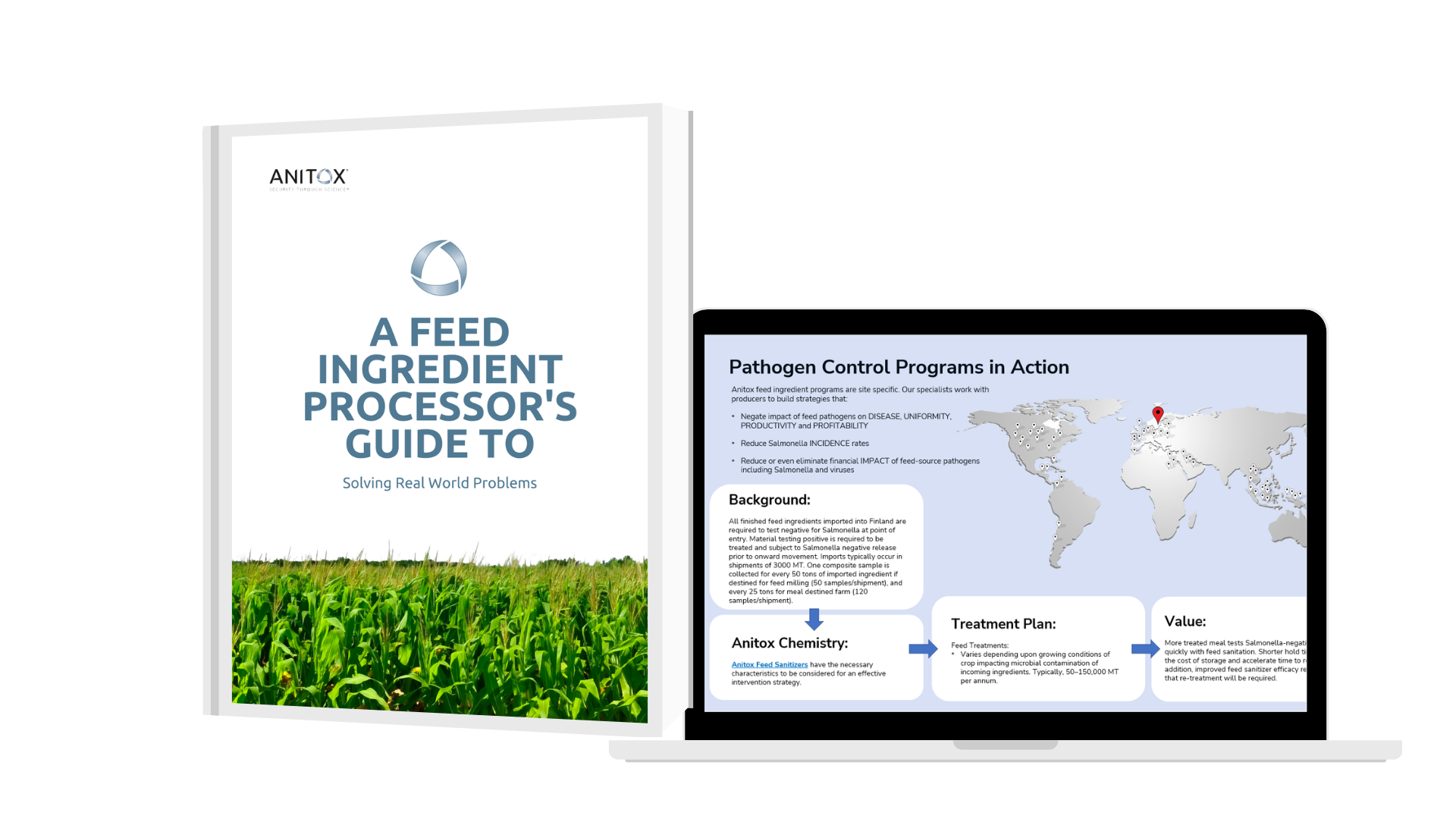 Our experts work in partnership with feed ingredient processors to deliver site-specific chemical Salmonella intervention through our Salmonella Intervention Programs.
Contact your Clean Feed Expert to learn more today.
Anitox partners with feed ingredient processors globally to solve five major challenges:
Capacity reduction & silo blocking

Recontamination & problem facilities

Market access, discounting and write-offs

Reputational & contractual damage

Raw material sourcing challenges
Discover how our industry partners use Anitox solutions to exceed objectives.