Farmed fish and shellfish are the world's fastest-growing sources of animal protein for human consumption.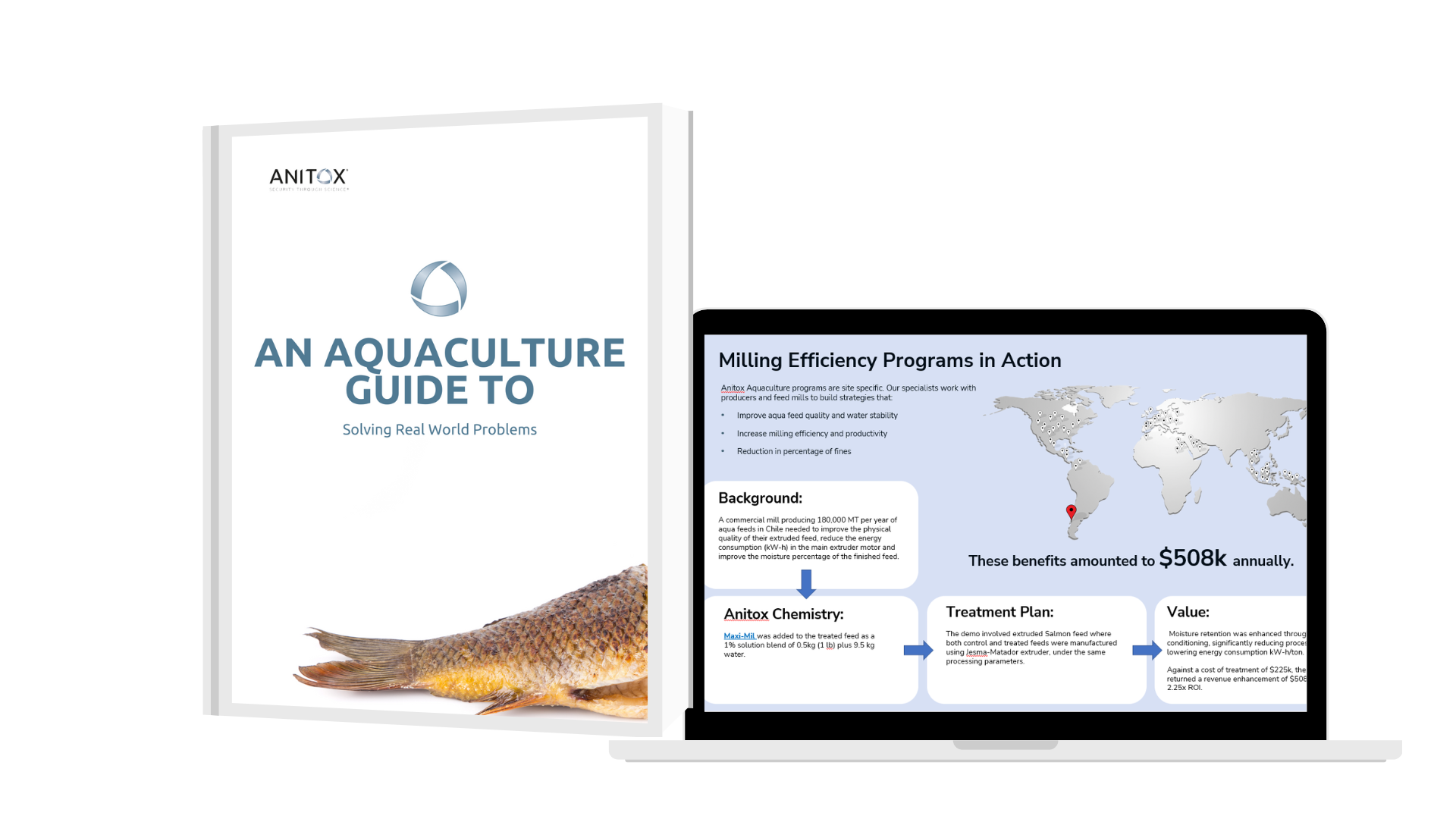 Our experts work in partnership with aquafeed producers worldwide. We help them meet the demand for high volumes of quality rations, and to maximize pellet quality which is so critical to performance.
As leaders in raw material biosecurity, we're also helping the aqua industry improve its sustainability profile by ensuring producers have access to safely treated alternative animal proteins.
Anitox partners with farmed fish and shellfish producers globally to solve three major challenges:
Poor feed quality impacting shellfish growth and performance
Pelleting issues impacting throughput & shrink in aqua feed production
Salmonella contamination of fishmeal destined for other markets
Discover how our industry partners use Anitox solutions to exceed objectives.